I just can't stop loving this.
By typing !wa time of some timezone in some other place in DuckDuckGo search box you get Wolfram Alpha results what the clock will look like some other place and in your local time. Example (with DuckDuckGo browser search integration, install from their homepage):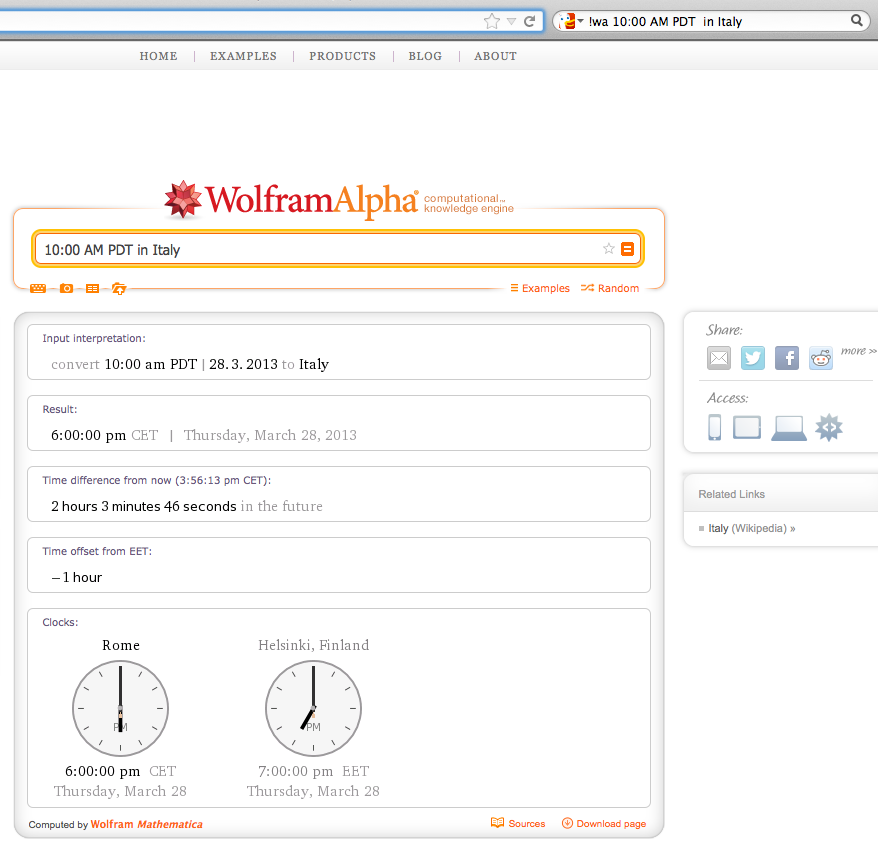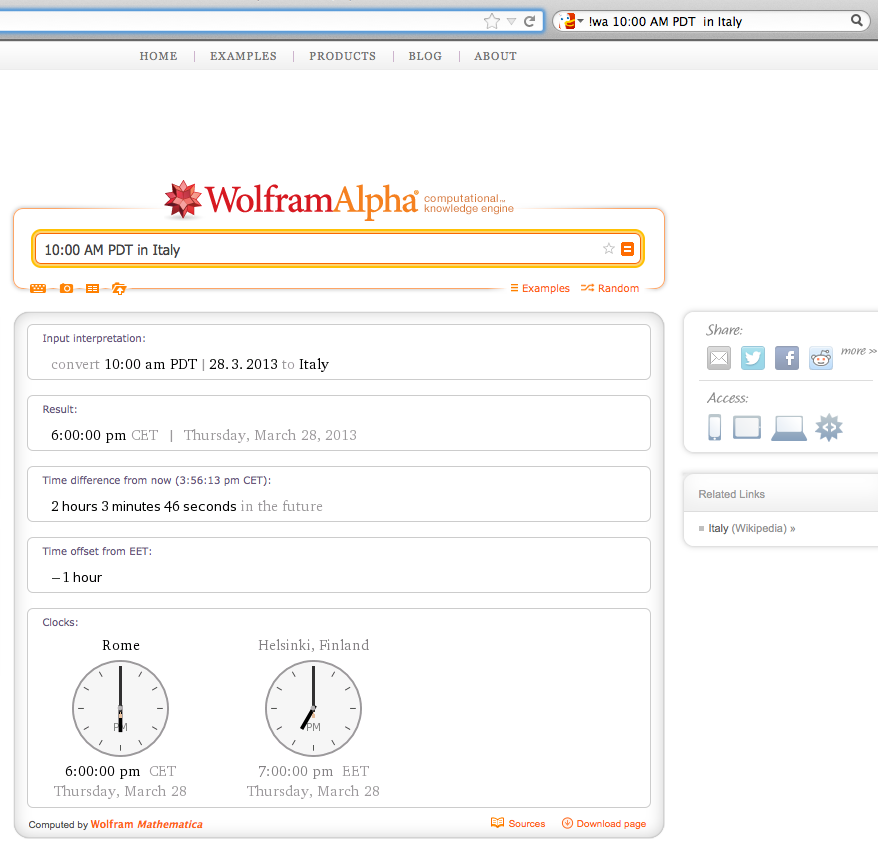 This is the most excellent when agreeing on international meetings. Because if you do timezones in your head you will end up getting it wrong (summer time shifts, etc.) Also I have tried every other world time tool out there, starting from bought iPad and Mac App Store apps. I tried HTML5 apps. I tried Android apps. They all sucked.
Wolfram Alpha just rocks. And DuckDuckGo makes it accessible for me literally within one second, as I have my browser running all the time when I am working. If I ever meet a person who created this I'll buy him a beer.
Also see my earlier DuckDuckGo power user tips.
 Subscribe to RSS feed
Follow me on Twitter
Follow me on Facebook
Follow me Google+