Below is the family photo of my Plone T-shirts, before their utter destruction. Just to keep memory around for the future generations. Some misc. T-shirts mixed in.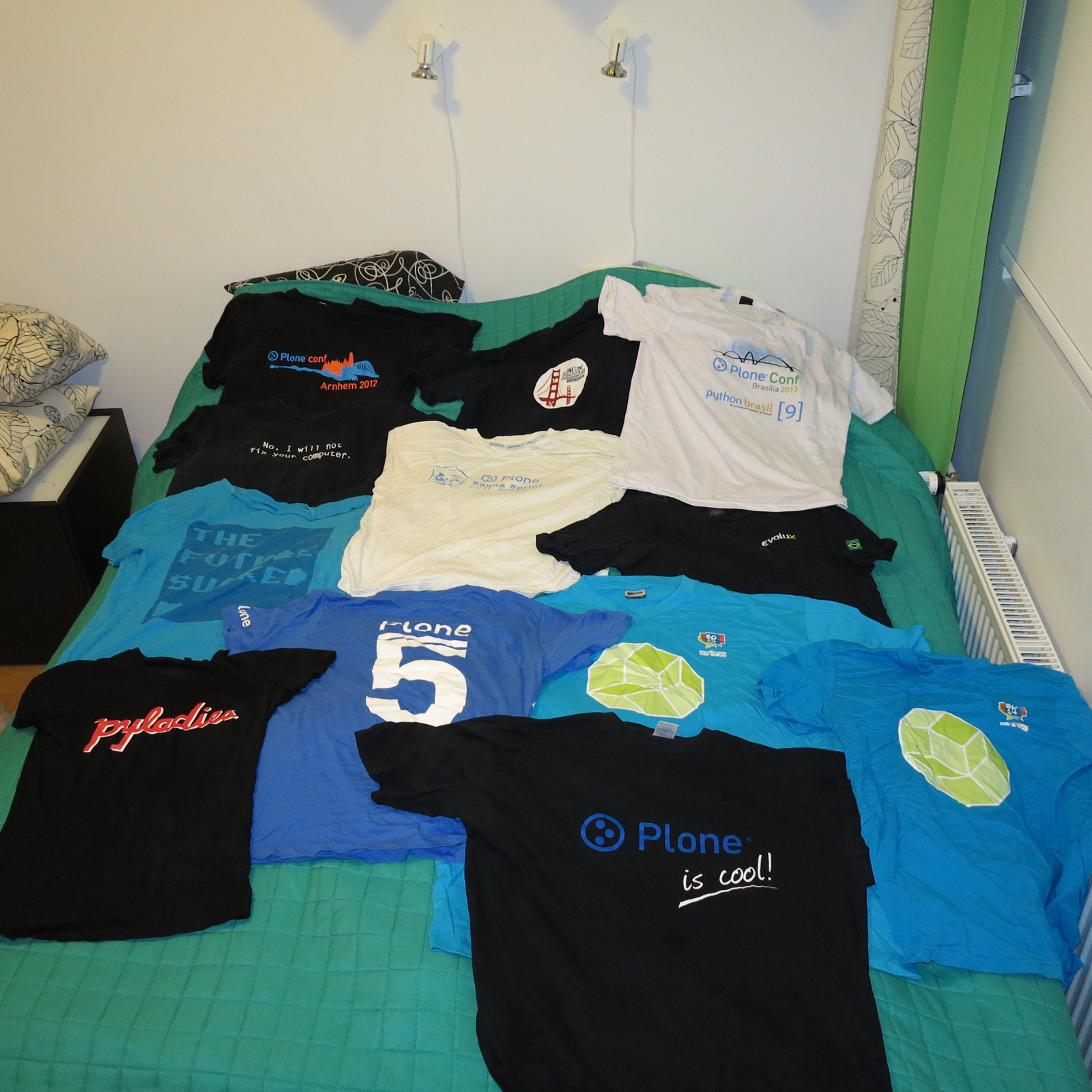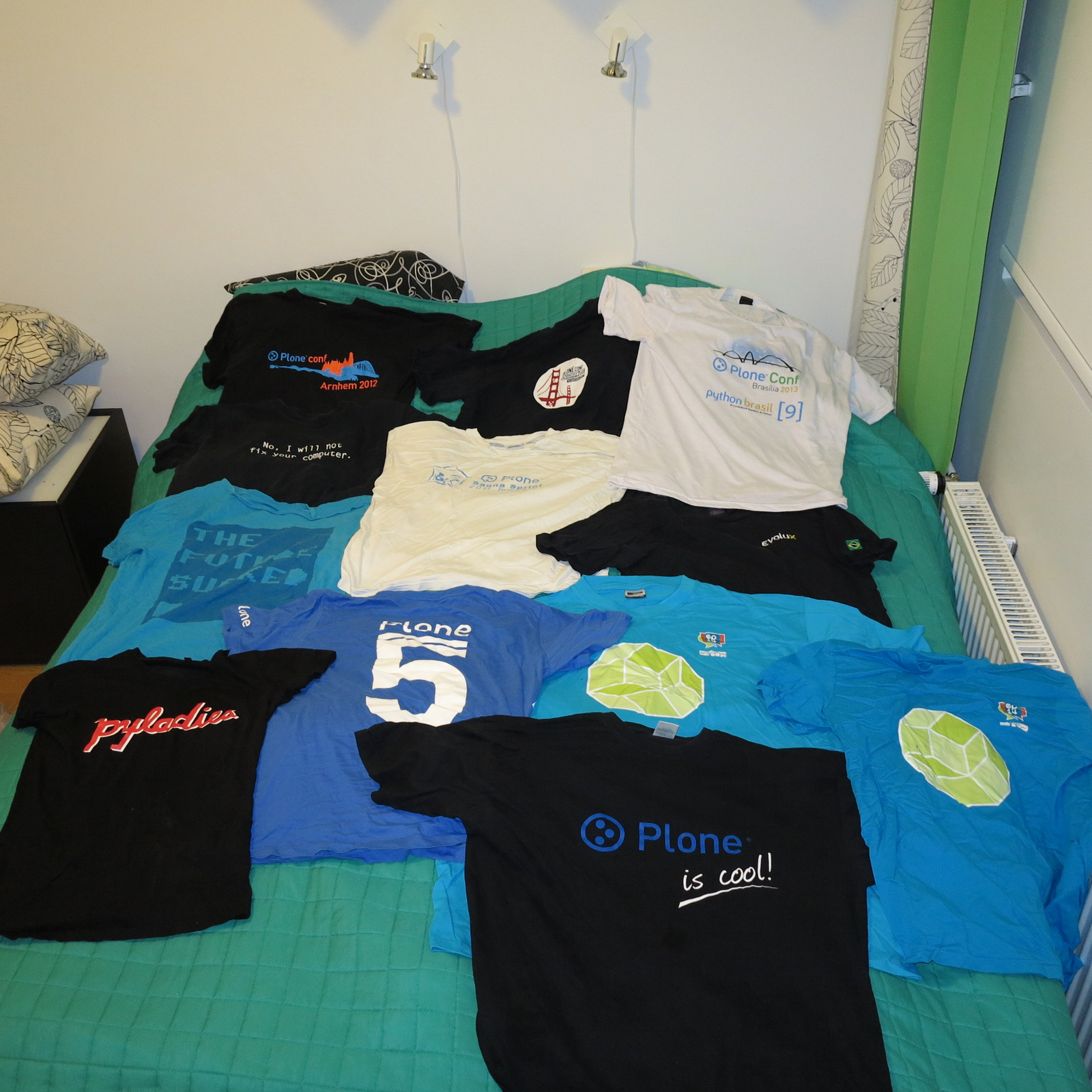 From left to right, top to bottom
Plone conference Arnhem 2012
Plone conference San Francisco 2011
Plone conference Brazilia 2013
No, I will not fix your computer
Plone Sauna Sprint Tampere 2011
Evolux (Brazilia)
The future sucked
Plone 5
Europython 2014 XXXL
Europython 2014
Pyladies (ladies fit)
Plone is cool
Though Plone may be sunsetting technology, as Pokemons would say, friends forever.
See you on the other side.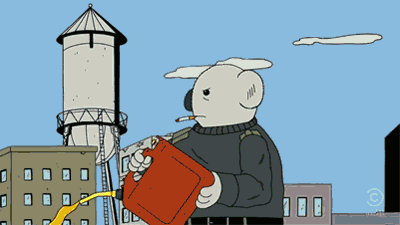 Subscribe to RSS feed
Follow me on Twitter
Follow me on Facebook
Follow me Google+